Order the full version with PayProGlobal registration service at any time over the Internet with any major credit card, bank/wire transfer, check or cash, purchase order, PayPal, AliPay and others.
You will receive a registration code of the product after your order is processed.
Upgrades for one year of the product are free of charge for the registered users.
Payments can be made Online, by Fax, by Mail or by Phone.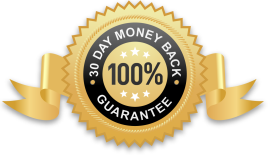 How to choose a correct license?
If you are a developer in a company, or an individual developer who is working on a commercial project, then SINGLE DEVELOPER LICENSE is required. The license is for a particular developer. You need a license for each developer who uses ArmDot.
If there are several developers in a company, consider obtaining a SITE DEVELOPER LICENSE to cover all developers.
We provide free updates within a year period. After that either continue using your license with old versions of the software (purchased serial key works forever for the old versions!) or renew the license. The renewal costs 50% of the usual price and includes all updates for the next 1-year period.
SINGLE DEVELOPER LICENSE
One registered copy of ArmDot (Single Developer License) may be used by a single developer in a company
$

399 Purchase Now
SITE DEVELOPER LICENSE
Site Developer License may be used by any number of developers
in a company
$

1499 Purchase Now
SOURCE CODE
LICENSE
You can license full source code of ArmDot
to use in commercial andin-house applications
Get Quote